Content Creation
The Stories of QO Amsterdam
We created a book about QO Amsterdam — one of the most sustainable hotels in the world.
A Hotel That Lives
QO Amsterdam was born out of the need to stop the wasteful, one-use approach to hospitality. Instead, it wants to prove that embracing a sustainable, circular approach is the only way to make a genuinely positive impact — for both people and the planet. This concept is more than just ticking a few eco-friendly boxes. It runs throughout the building and operations, driving every single choice that is made.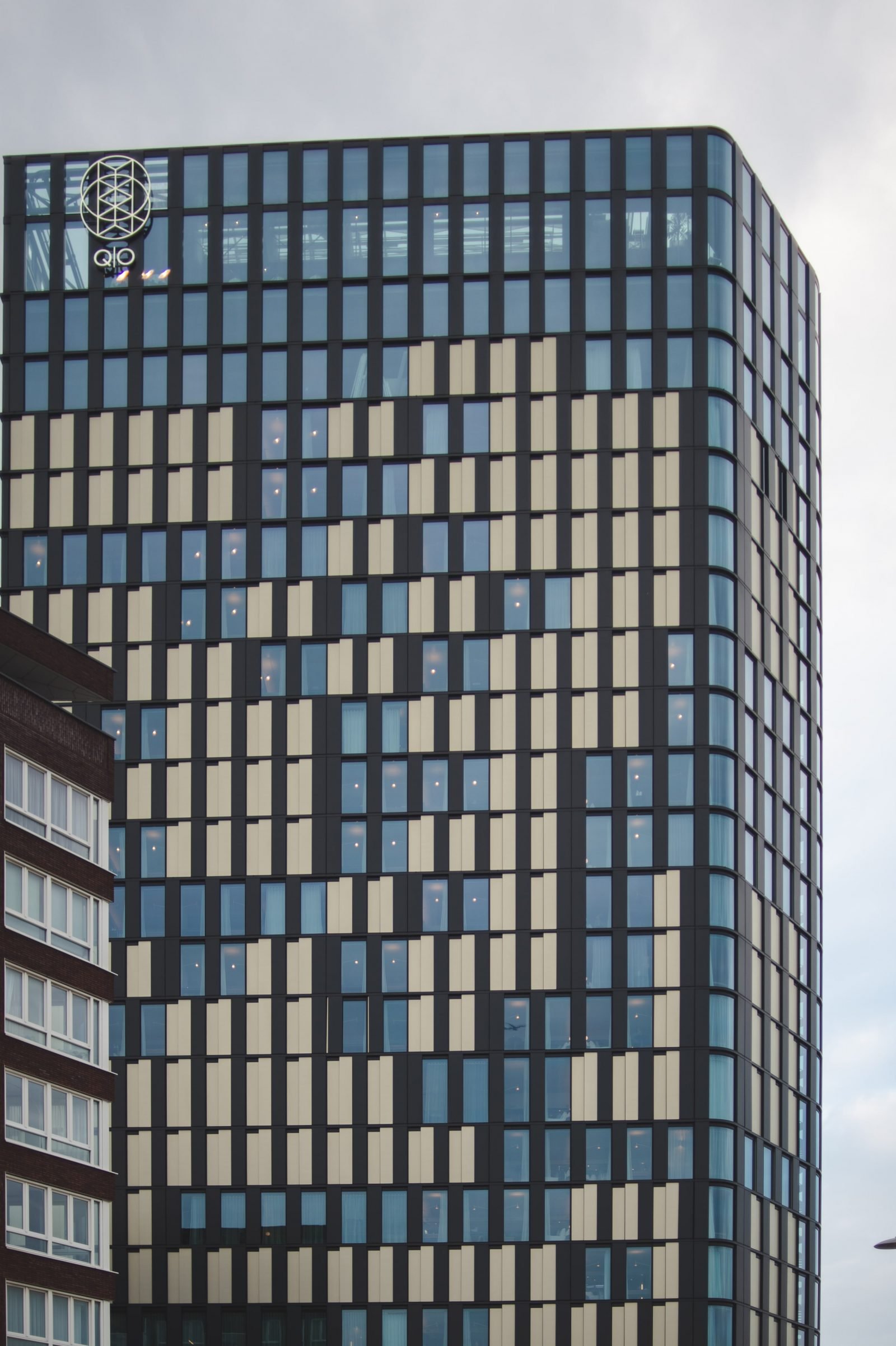 One Building, a Thousand Stories
To reflect the innovative ethos of QO Amsterdam, it collaborated with partners who are pioneers in their fields. International firm Conran was selected for the bedroom design, while the Dutch designers TANK created public spaces that our local community would love. Two different architects brought the QO to life. They worked collaboratively to bridge two distinct lines and create one of the world's most sustainable hotels. Mulderblauw was chosen for their specialism in hotel design, while Paul de Ruiter was brought on board thanks to his expertise in sustainable architecture.
But there's more. Much more. From Joop, the supplier of the bamboo toothbrushes, to Matthias the rooftop farmer — in this book, they all explain how they made the vision of the QO a reality. We think these stories, big and small, needed to be shared. With the guests, with the staff, and with anyone else interested in hospitality, circularity and community.
Hospitality Is Storytelling
We wanted to create a publication that could be found in each of the 288 rooms of the hotel. That's why it's titled This Book Belongs to the Next Reader. Comprised of three main chapters — about the building, the operations, and the hotel's pivotal role in the local community — the book features interviews with key players, facts and numbers, photo series, illustrations, and a wealth of inspiring little stories. About the coffee beans, the chewable toothpaste, the LEED Platinum certificate, and much, much more. All these stories together show how well-curated QO Amsterdam is, and how it redefines hospitality in the 21st century.